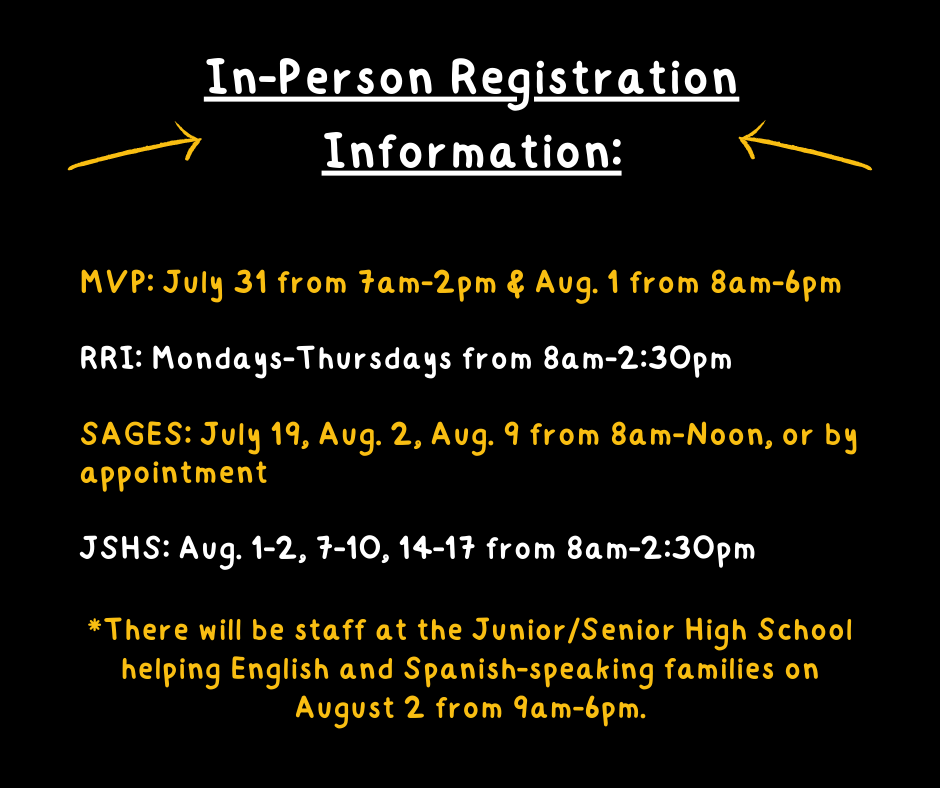 Here are the dates and times families can register in-person at each building. *Note: Spanish-speaking families can meet with Gloria Martinez on August 2nd at the JSHS from 9am-...
Registration opened July 17th for the 2023-24 school year! A few reminders: Registration is online. If you are unable to register online, please see the image attached with ou...
On June 26, 2023, the Board of Education approved revisions to the previously adopted 2022-23 Budget. A list of budget revisions is available here .