Registration opens at midnight (12:00 a.m.) on Monday, July 25th. New families can register HERE.Existing families can register HERE. In-person registration dates/times:MVP: July 2...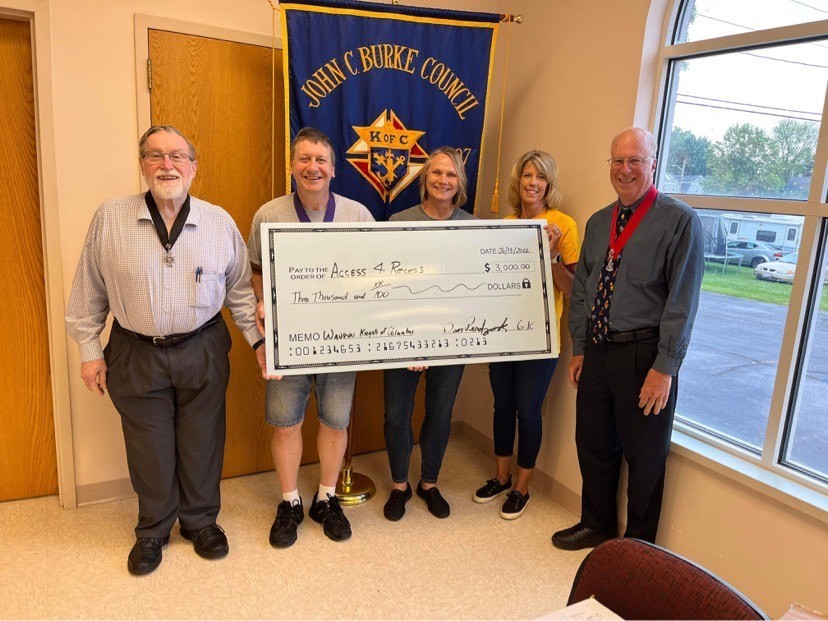 The Waupun Knights of Columbus donated $3,000 from their April 15th fish fry to the MVP Access for Recess fund! Thank you, Waupun Knights of Columbus! MVP hopes to have an access...
There will be free bag lunches for all students at the Community Table again this summer! See the graphic for more information!