Communities served by the Waupun Area School District
The largest communities served by the Waupun Area School District are the City of Waupun and the City of Fox Lake. We also serve several nearby towns including Alto, Burnett, Chester, Fox Lake, Oakfield, Springvale, Trenton, Waupun, and Westford.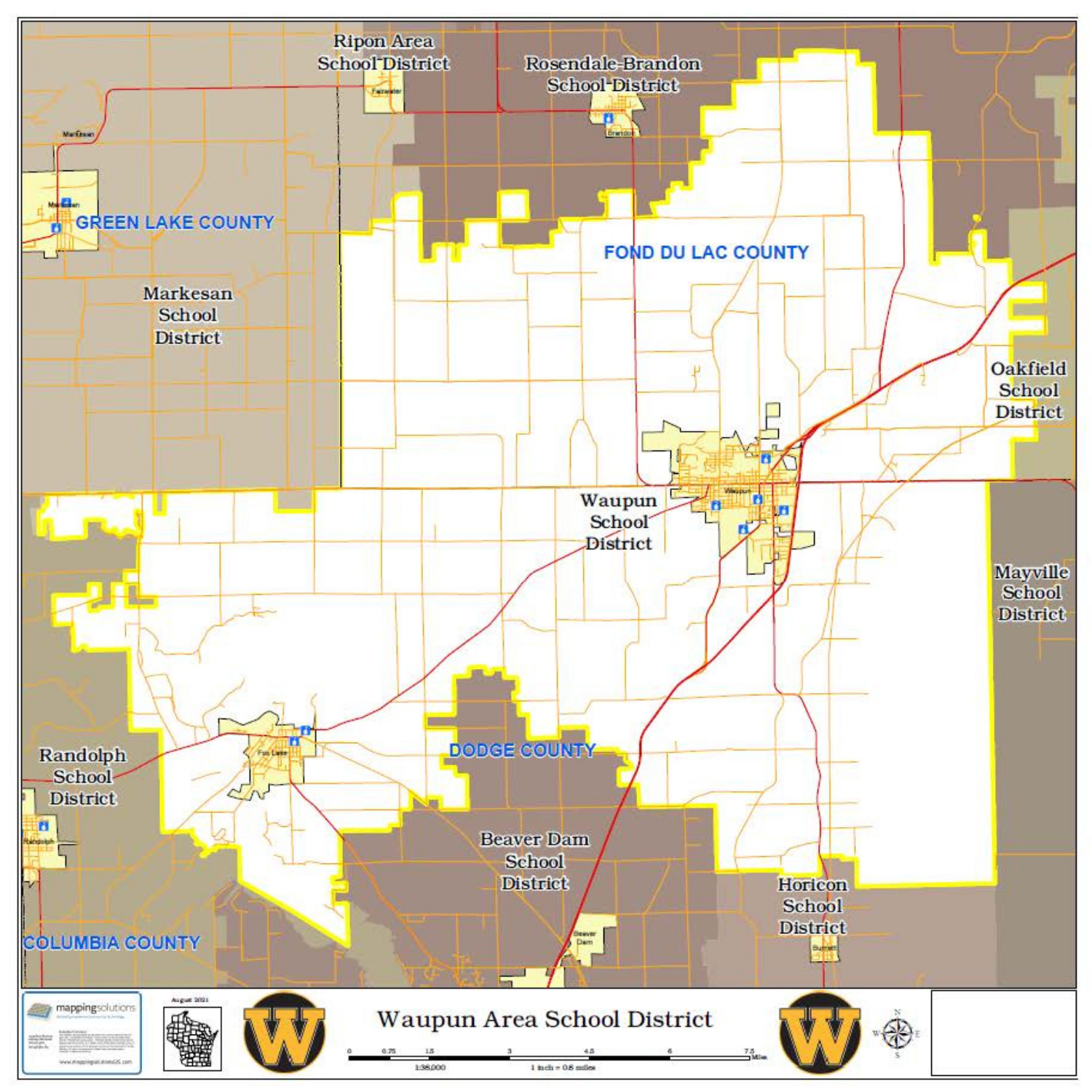 The City of Waupun is located just 20 minutes south of Fond du Lac, and 45 minutes north of Madison, both easily accessible from Wisconsin highway 151. The area offers several amenities for families including:
Waupun Recreation Department, which provides several youth athletic programs, as well as adult programs; and the Waupun Community Center (ice rink)
Waupun Taxi Service
The city government is focused on economic development to enrich the quality of life of this area. They have recently embarked upon a significant redevelopment effort to position Waupun favorably for business and residents alike.
Please visit the City of Waupun's website for more information.
The City of Fox Lake is home to School of Agricultural and Environmental Studies, SAGES, Waupun School District's Charter School. The school sits near the middle of town, and the building is undergoing major renovations. Located very near the school is the school outdoor education area which serves the students in their studies.
Fox Lake is located just 15 minutes from Waupun and it is part of the District. Like many small Wisconsin towns, Fox Lake is characterized by its "hometown" feeling. It also sits on the shores of Fox Lake, and located nearby, for shopping and amenities, are Waupun and Beaver Dam, Wisconsin.
Please visit the City of Fox Lake website for more information