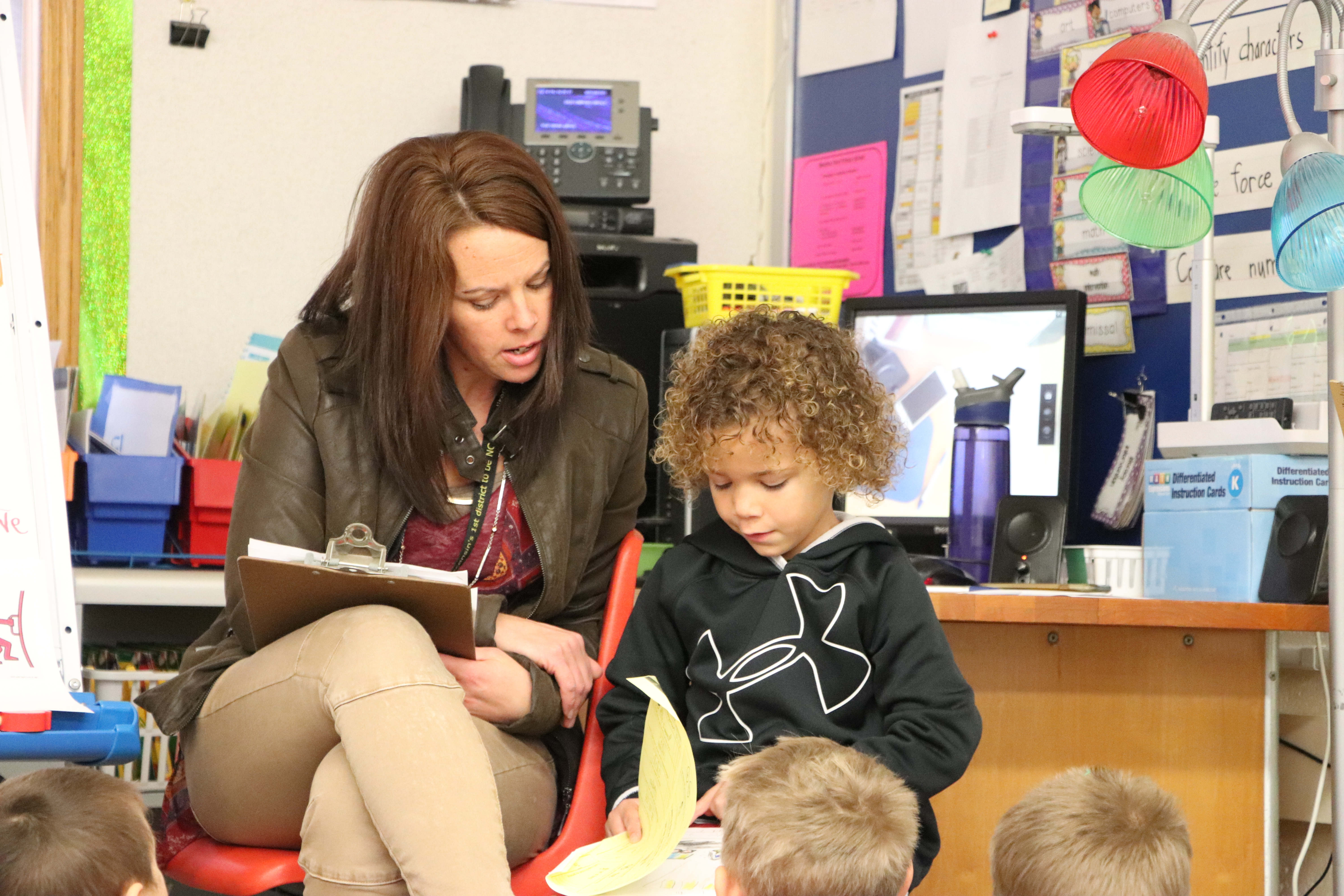 "Students are transferring skills/knowledge from one subject to another."
"The PCL experience has helped me to better organize my literacy block."
PARTNERSHIPS IN COMPREHENSIVE LITERACY (PCL)
The Waupun Area School District strives to maximize each student's potential. As a part of this mission, we have worked to increase literacy achievement while keeping the individual learner in mind. Partnering with the Wisconsin PCL (Partnerships in Comprehensive Literacy) Satellite Center helps us obtain supports, including a framework and networking opportunities, to realize these goals. This literacy network and model focuses on making our educators the experts and not just focusing on a specific product or text series.
The 2017-2018 school year marks our third year of this model adoption at Meadow View Primary and Rock River Intermediate Schools. In 2016-2017, Waupun Area Junior/Senior High also started the adoption of the model for areas best fitting the secondary level. Each of these schools has a trained coach who works with colleagues to increase their understanding of literacy instruction, improve their teaching practices, and best meet the needs of individual learners.
The adoption of this model comes piece by piece. It is something we will always be working on as our understandings of how students learn continually grows. However, we are able to measure successes at this point in our journey. As a case study, Rock River has seen ELA (English Language Arts) Achievement and ELA Growth scores increase on the State Accountability Report Cards. The most notable of these is the ELA Achievement Score going from a 27.1 in 2012-2013, causing us to evaluate the need for such a model, to 37.7 in 2016-2017. This is an improvement of more than 10 points and we are focused on continuing this trend over time.
The Waupun Area School District would like to thank people critical to our efforts in the adoption of this model. Some of these talented educators include our coaches, interventionists, and model classrooms associated with the model.
WI PCL Coach: Michelle Amend
Coaches:Tara Caul, Beth Plier
Interventionists:Carolyn Huenink, Marie Broadway, Darcy Schobert-Bethke
Model Classrooms: Kelly Hraban, Michelle Bruene, Cheri Buchholz, Wendy Wonser, Christina Jaeger, Alison Smith, Vanessa Bastian, Bree Gunnink, Danielle Newton, Margi Harmsen, Emily Rens, Janelle Hendricks, Heidi Gerrits, Kelly Scholten.
Here are some reflections of our educators and their experiences with the model: https://drive.google.com/file/d/0B5Iqd5IcteGqYXZjcDFNMHgwbTA/view?ts=58f8e105
The PCL Model's 10 Features
Framework for Literacy - Specific practices in delivery of literacy instruction.

Model Classrooms - Teachers receiving intensive coaching in the model to become a learning hub for other educators.

Coaching & Mentoring - Utilizing a coach to learn about and critique practices for high quality instruction meeting the needs of all learners.

Technology - Using technology to provide opportunities for learning and collaboration, both for the teacher and student.

Professional Learning Communities - Providing opportunities for educators to support and learn from their peers in curriculum development, instructional practices, and evaluating student needs.

Accountability - Ensuring there are methods in place to ensure goals are being met and students have needed supports for success.

System Interventions - High quality classroom instruction is the focus. However, for students that need extra supports, there is a system of interventions in place to close educational gaps.

High Standards - Working to understand academic standards and how to support students in reaching those standards.

Spotlighting - Promoting the efforts of students and schools to promote high quality literacy instruction.

Literacy Plan and Cohesive District/School Plan - Having a plan in place to continually improve practices.