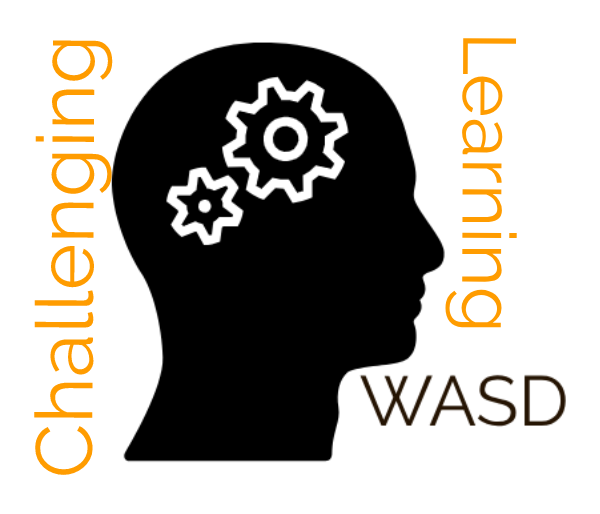 WHAT IS CHALLENGING LEARNING?
Challenging Learning is a philosophy embodied by the Waupun Area School District that all students deserve the opportunity to be engaged, challenged, and grow. Challenging Learning is not a program, resource, or other "thing." While Challenging Learning focuses on ensuring our students performing above grade level remain challenged and engaged, it is a collection of experiences that are open to all students interested in deepening their learning beyond the grade level curriculum. This is a result of our mission, "Acting together to maximize every student's potential."
Challenging Learning is not a Gifted and Talented Program. While some students may qualify for Gifted & Talented supports, the desire of WASD is to offer challenging learning for all students interested in challenging and/or engaging themselves beyond the already rigorous classroom curriculum.
ELEMENTS OF CHALLENGING LEARNING:
Ensuring Rigor Within the Classroom

Providing Enrichment & Extension Opportunities

Supports for Gifted & Talented Learners

WASD continuously reviews curriculum in place to ensure there are high standards and expectations for all learners across the curriculum.

Teachers participate in regular professional learning opportunities around high-leverage educational practices. This includes how to differentiate for the needs of students within the classroom and develop high levels of rigor.

Students at the secondary level receive support in class selections that meet the student's desired level of rigor.

Enrichment & Extension workshops offered to students outside the school day. These are organized and advertised by each site. The school principal is the lead in determining the workshops offered.

Providing opportunities for extension and enrichment in "What I Need" or "Flex" Times in the school schedule.

WASD participates in certain academic activities and competitions as opportunities become available.

Students who qualify for the Gifted & Talented (GT) program receive a level of coaching, monitoring, and support from educators who serve that program based on their specific needs. However, students who do not qualify for the GT program are not excluded from a variety of opportunities we have for students. The majority of what we offer is available to all of our students.