Join Us!
SAGES PTO welcomes anyone who is interested in bettering our school and our children's education to JOIN US!!!
SAGES PTO meets at the school on the below dates and times.
Volunteers Needed:
We are seeking two parent/teachers to be part of the PTO Board. We need a Secretary and a Vice-President. For further details, email PTO President, Patty Sanchez-Walker at sagespto@gmail.com.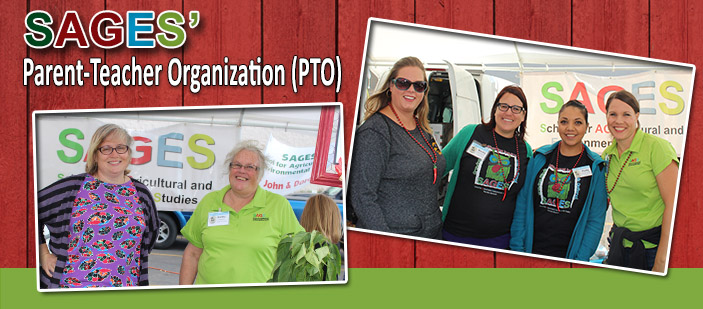 SAGES PTO DOES THAT?!
YES, WE DO!!!
PTO PROVIDES EDUCATIONAL FUN ENRICHMENT FOR OUR CHILDREN!
PTO FUNDS: Teacher meals for conference nights, end of school year field trip, end of school year celebration, holiday presents for parents, teacher appreciation meal and gifts, snacks and games or other items as needed.

PTO CARES: By donating to community events

PTO BEAUTIFIES SAGES: By donating for living schoolyard program.

PTO ENCOURAGES READING: By volunteering at the book fair to provide books for classrooms.

PTO PROVIDES VOLUNTEER SUPPORT: Hearing tests, classroom help, field trips, school help, and events.

PTO HOSTS: Staff appreciation day, conference nights, movie nights, school dance, and others as needed.

PTO PARTNERS WITH GOVERNANCE BOARD & FOUNDATION TO: Help with community events such as annual chili night and Friends & Family Banquet.

PTO FUNDRAISES: Cookie dough, spirit wear, bake sales, etc.

PTO PROVIDES: All prizes and classroom parties for school goals met.
PTO BUILDS COMMUNITY!
PTO IS INVOLVED IN:
Fox Lake's "FALL FEST: SPOOKTACULAR"

Waupun's "FESTIVAL OF TREES"

CITY PARADES