SAGES 6th graders Learn about Food Sustainability
Our 6th graders enjoyed growing and harvesting lettuce, using a Flex Farm, and learned many important lessons along the way. One lesson involved the possible outcome of the lettuce yield if the Flex Farm wasn't checked daily. SAGES is creating responsible citizens through hands on learning and ownership in projects. Our students all learn about the value and importance of sustainability!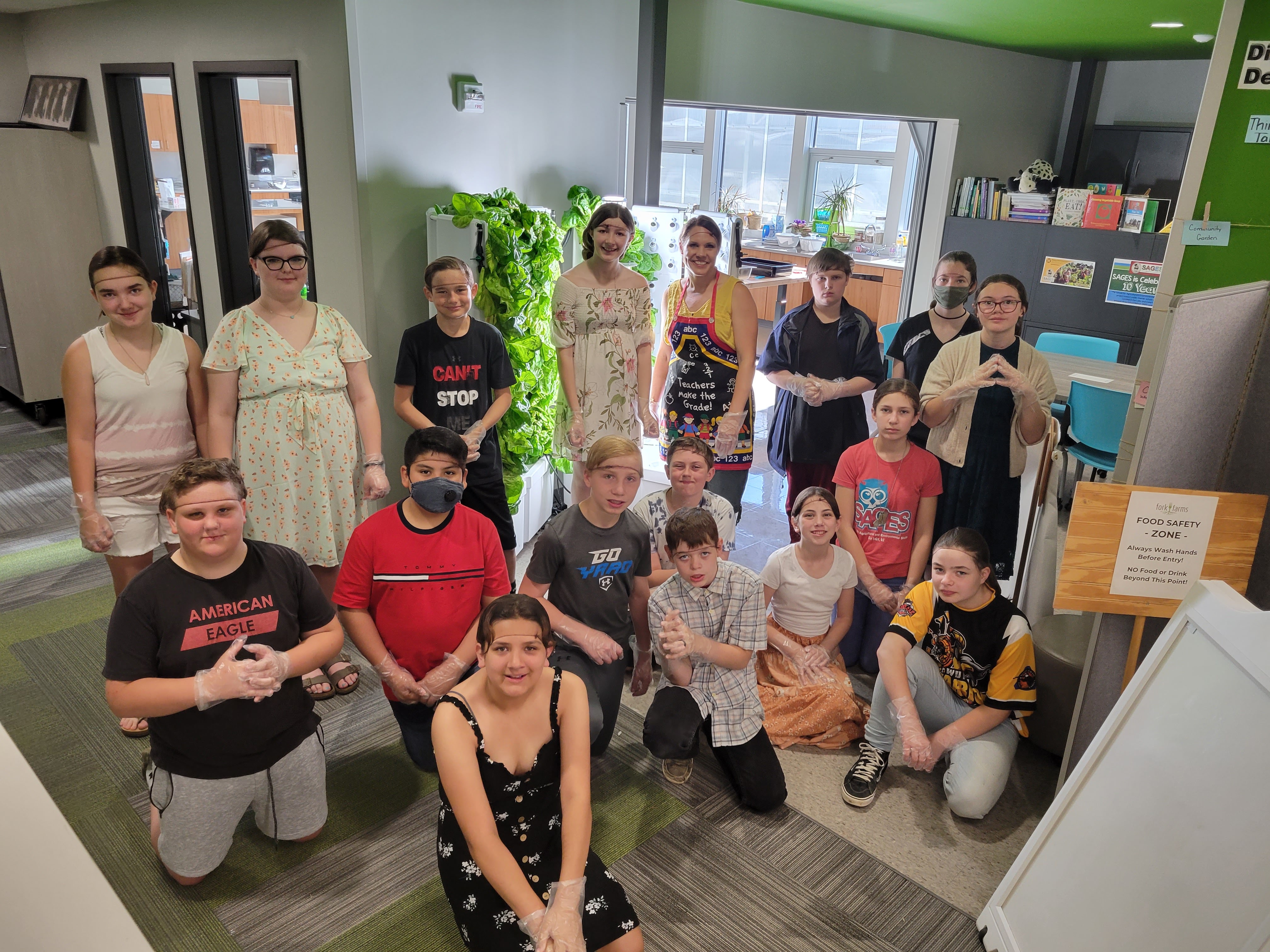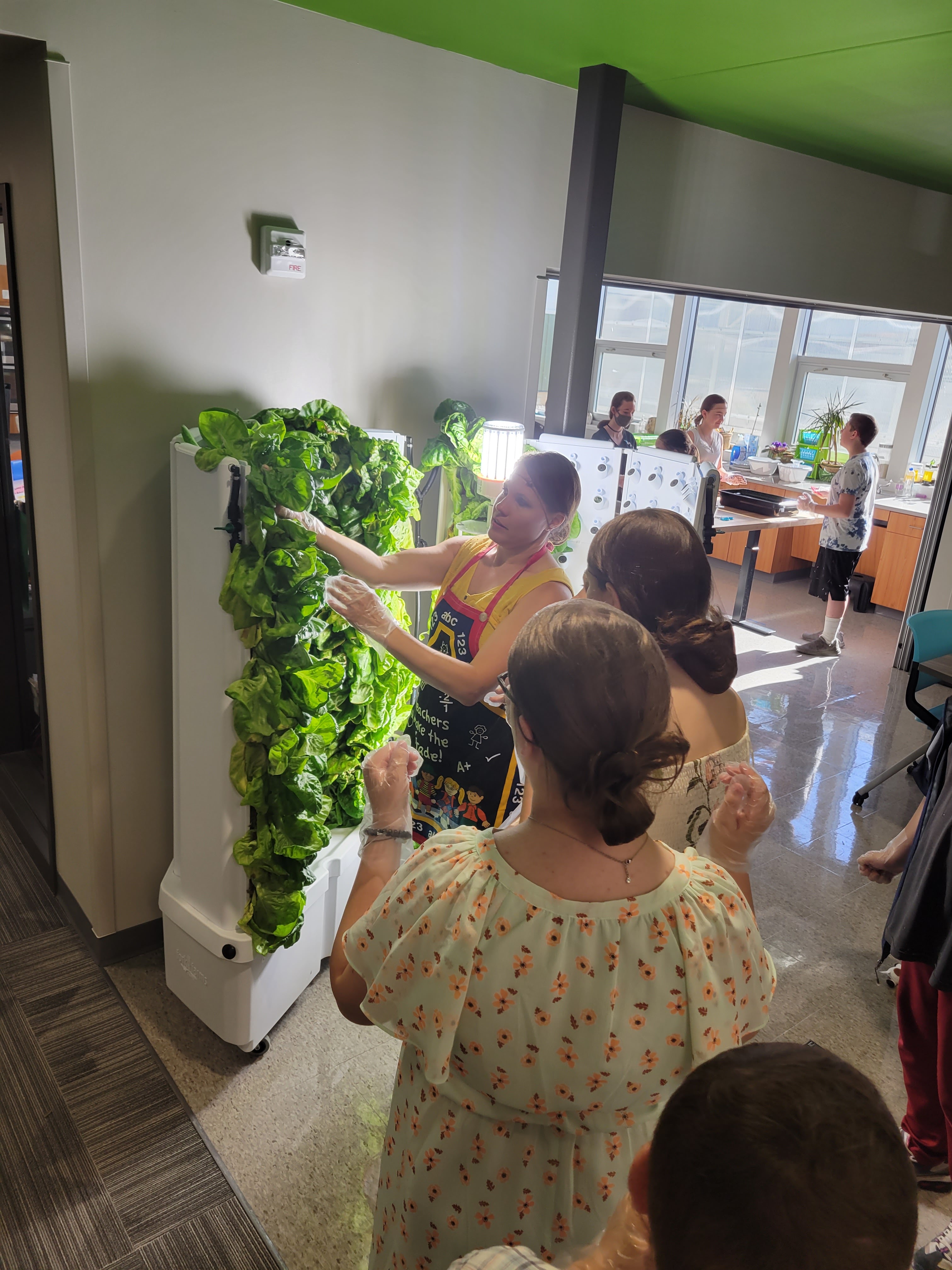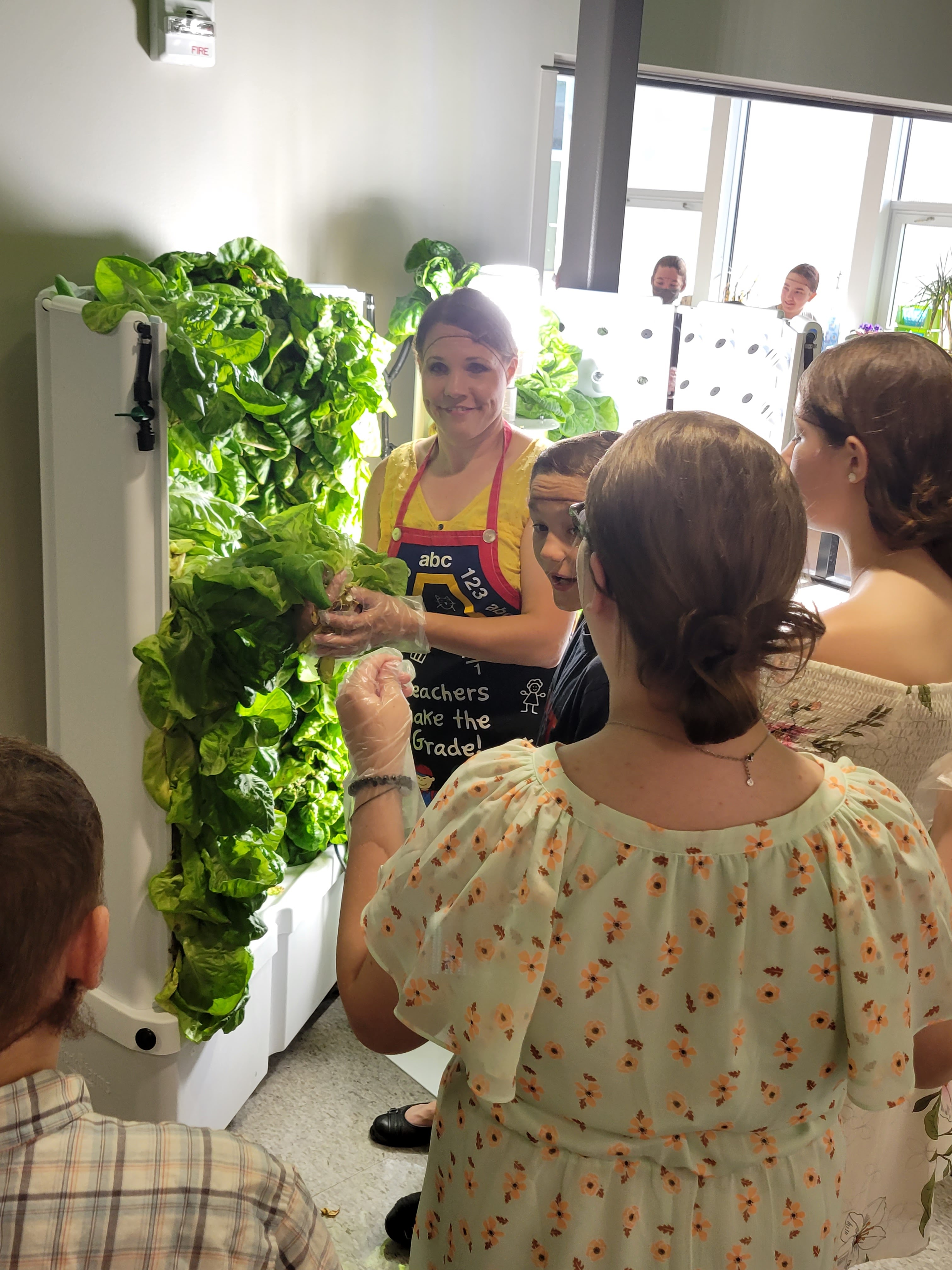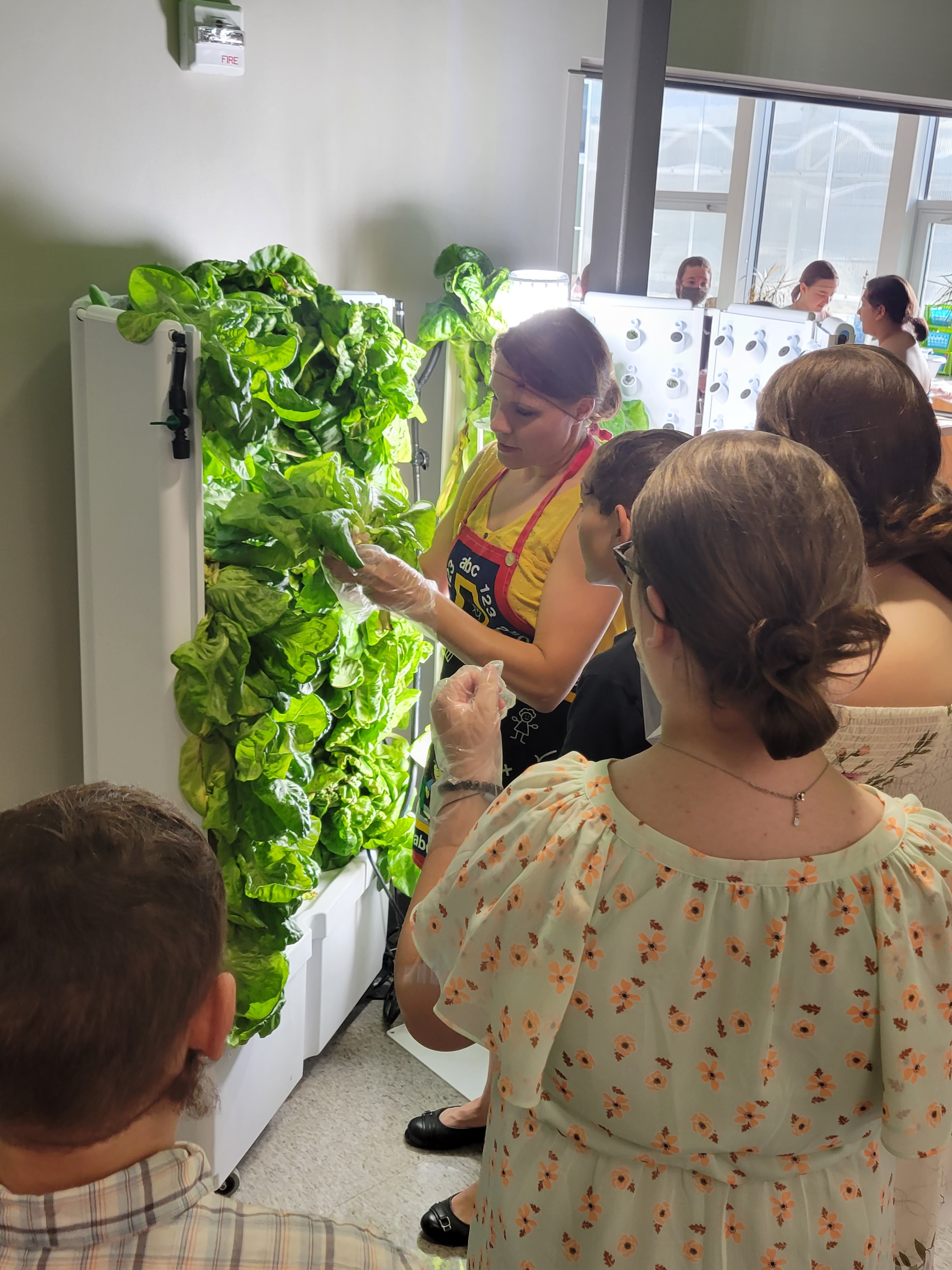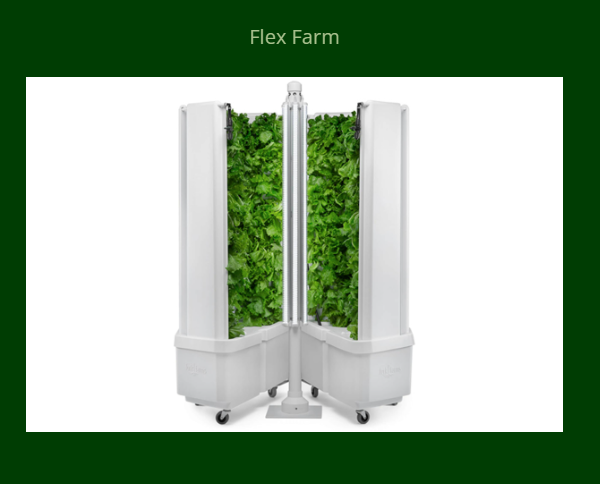 Through a very generous donation, our students have access to a Flex Farm that they utilized to grow lettuce! Fork Farms (https://forkfarms.com/), the company who we acquired the Flex Farm from believes, "everyone should have access to fresh food and the inspiration to live happy and healthy lives." Their indoor hydroponic farming technology provided our learners with the tools to grow an abundance of sustainable fresh food!