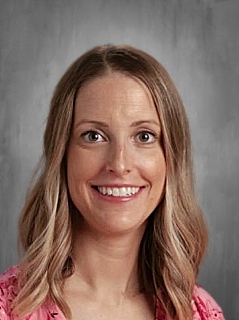 Sheena Brieske

Reading Recovery Teacher
(920) 324-3361 Ext. 2409
WHAT IS READING RECOVERY?
Reading Recovery is an intensive, one-on-one, short-term intervention for first grade students. It is designed for students who are not learning to read and write as quickly as their peers. Children in Reading Recovery receive a daily 30-minute lesson from a specially trained Reading Recovery teacher for 12-20 weeks. Reading Recovery is provided to students, in addition to regular classroom instruction, during the school day. Instruction is customized; it is based on your child's prior knowledge, strengths, interests, and areas needing improvement.
WHAT DOES READING RECOVERY LOOK LIKE?
Child reads familiar books
to build fluency

to build confidence -to promote independence
Child reads a story that was read once during the previous lesson
to allow the teacher to observe strengths and confusions

to help the teacher observe progress and plan instruction
Child engages in letter and word work
to build automatic recognition of letters and words

to understand how words work -to link reading and writing
Child writes a sentence or short story
to link spoken sounds to letters within words

to understand how reading compliments writing and vice versa

to develop good writing habits
Child reads a new book
to apply new learnings from the day's lesson in a new text

to build independent problem-solving skills

to understand that reading is thinking