EDIT MAIN
Free/Reduced lunch Applications
Parents can now complete the Free/Reduced lunch application online.
Log into Parent Portal by clicking on the link below:
https://waupunwi.infinitecampus.org/campus/portal/parents/waupun.jsp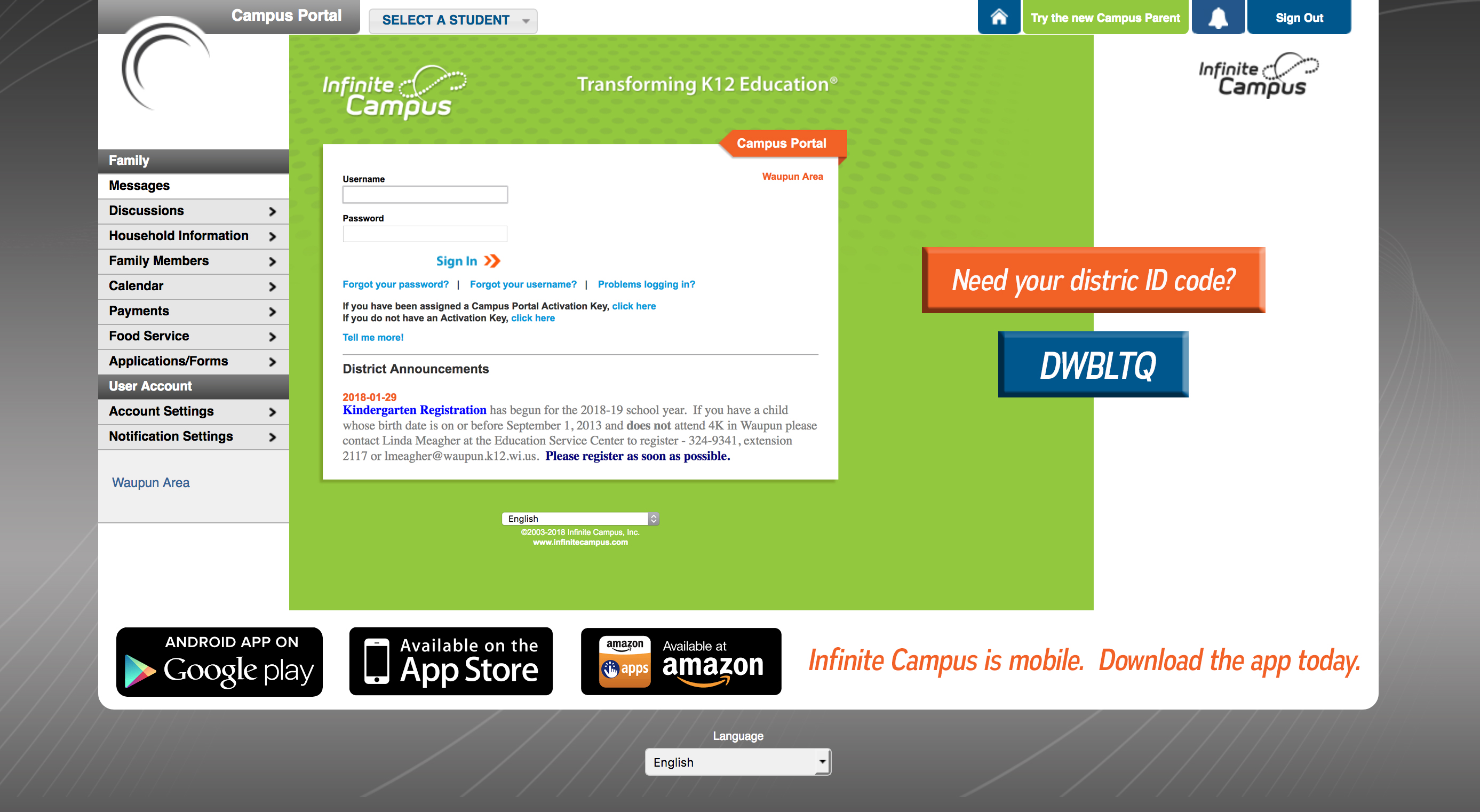 Once you are logged in to the portal click on "Applications and Forms" on the left sidebar.
---
If you would like to print the form, you can click here to download the form.