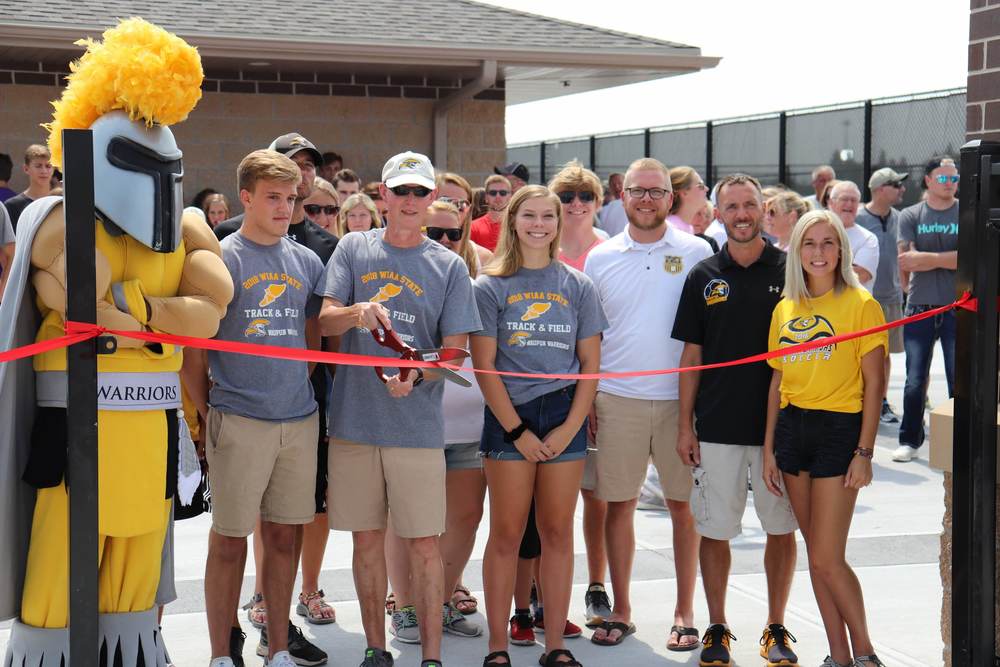 Athletes and coaches cut the ribbon at the Waupun Athletic Complex grand opening.
WASD
Thursday, August 16, 2018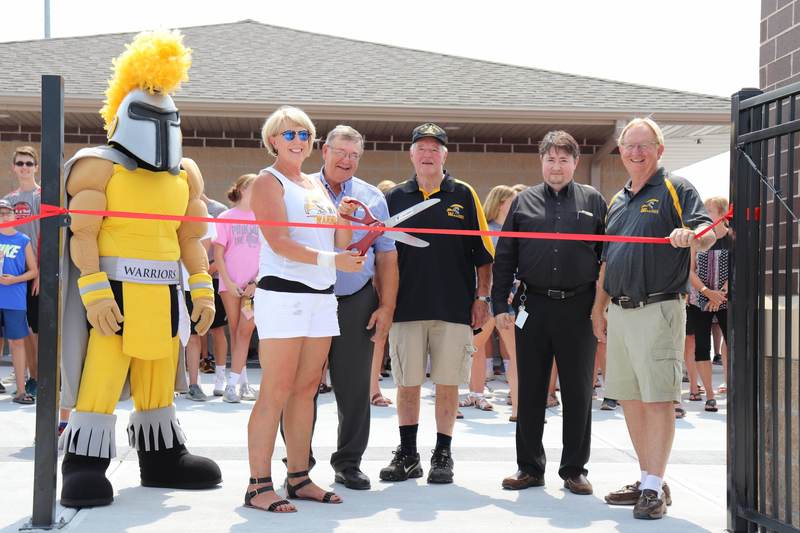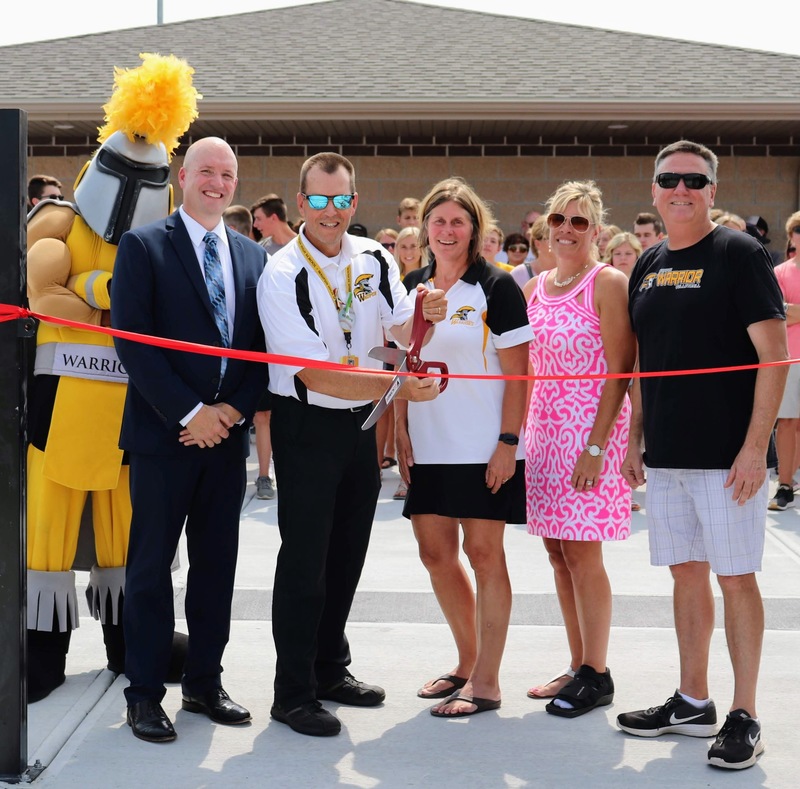 Story by Ken Thomas @ Daily Citizen
WAUPUN – A large crowd was all smiles Tuesday afternoon during a ribbon cutting ceremony at the Waupun Athletic Complex, adjacent to Waupun Area Junior/Senior High School.
Among those present were school staff, school officials, students, school board members, city residents, city dignitaries, the Waupun High School Pep Band, the Waupun Warriorettes Dance Team and a crowd of friends and parents.
Superintendent Steve Hill opened the ceremony.
"I may be new to this position, but it is readily apparent to me the desire the community had for this project," he said. "This complex is a testament to this community's commitment to our district, our student athletes and to the citizens of Waupun."
Tonya Olson spoke next.
She is the former superintendent who helped organize the approval of a $36 million expansion and remodeling referendum, which included the new athletic complex.
"It all started about 10 years ago with a committee asking, 'How do we get a track in Waupun?'" she recalled. "That committee really worked hard to see that this vision become a reality, and to see it done way under the original budget."
The original track had become unusable, and renovation was not an option. The community decided, however, to keep the city's beloved Veterans Field for football games and practices.
She said, "I'm excited that the kids will be able to use the track and soccer fields that they were actually looking forward to using last fall."
To continue reading this story on the Daily Citizen page, click here.