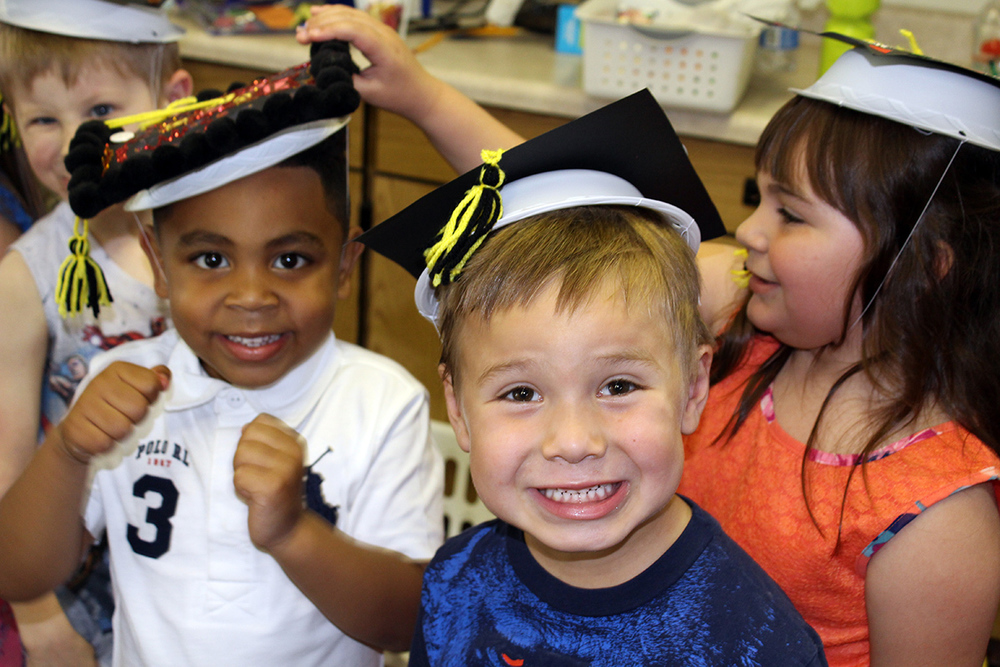 4K Graduation at SAGES is a success!
Dawn Disch
Monday, May 28, 2018
SAGES was busy on Friday with the future class of 2031. Their families
gathered to celebrate and support the 4K graduates. The children were
bouncing with energy as they prepared for the ceremony. We are excited
to see what the world has in store for these 4K graduates. Thank you to
all the families who love and support our students.