Meals for the week of May 18th
Doug Disch
Friday, May 15, 2020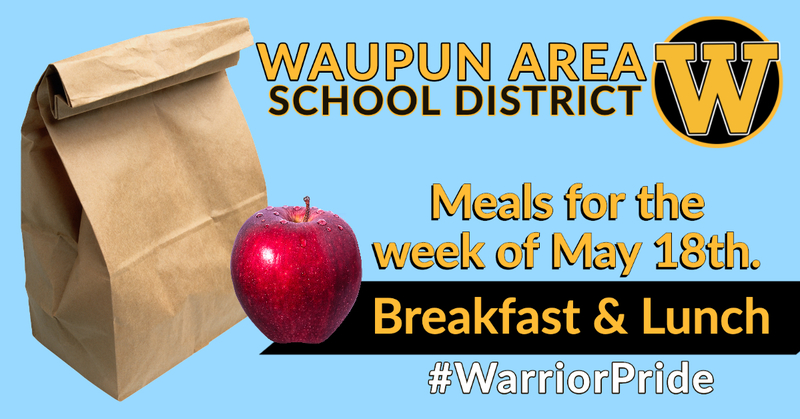 Please complete this form to order packaged breakfast and lunch meals for the week of May 18th AND Monday, May 25th (Memorial Day). Pick up days are Monday, Wednesday, and Friday. Only one form should be submitted for each HOUSEHOLD. In order to qualify for meals, you must live within the Waupun Area School District boundaries and have at least one child attending school. All children in the household who are age 18 and under may receive meals. A new form will be made available each week for families to order meals for the next week.

Free breakfast and lunch meals will be available for pick up at Rock River Intermediate and SAGES Charter Schools from 9:00-11:00 AM on Monday, Wednesday, and Friday. THIS WEEK TWO DAYS OF MEALS WILL BE PROVIDED EACH PICKUP DAY. One person should pick up all meals for the household. Meals need to be eaten at home as our buildings are closed. Some meals may contain microwave heating instructions.

If you need meals but are unable to pick them up please call Amber McLinn for assistance at 920-948-3707.

PLEASE NOTE: The form for the week of Memorial Day will be available on May 21. The form will have meal order options for Tuesday-Friday with pick up days of Tuesday and Thursday that week due to the holiday.